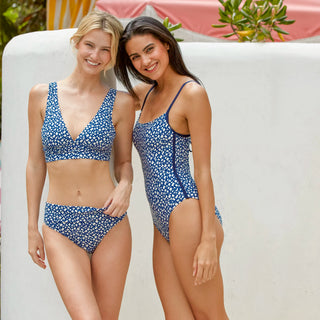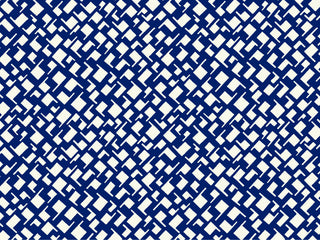 Cap Ferrat
Inspired by the iconic style and panache that defines the French Riveria of yesteryear, Cap Ferrat epitomizes seaside sophistication with its chic blend of navy and ivory, elegantly presented in a subtle geometric pattern. Bold and sporty, yet timeless and classic, this print will have you speaking French in no time!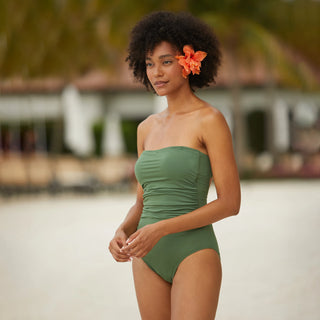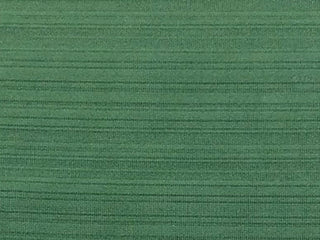 Textured Fatigue
Discover a world of natural elegance and sophistication with our eco-friendly Textured Fatigue swimwear.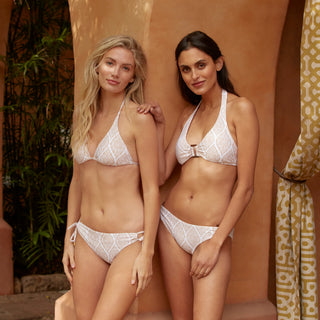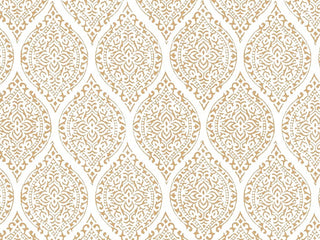 Sand Dunes
The earthy cinnamon-brown of our Sand Dunes print evokes the art of hand-blocked Indian design and the luxury of natural textiles transporting you to exotic lands far away…The perfect neutral print you won't want to be without.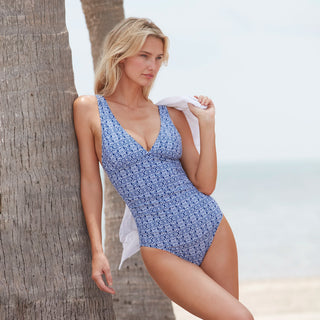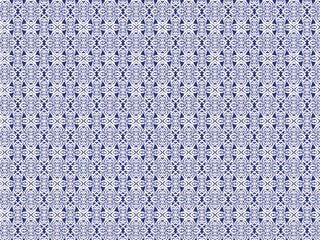 Tangier
Our signature print, Tangier is classic and timeless, with a subtle design that adds a splash to any beach wardrobe. This blue and white print pairs beautifully with our navy resort essentials.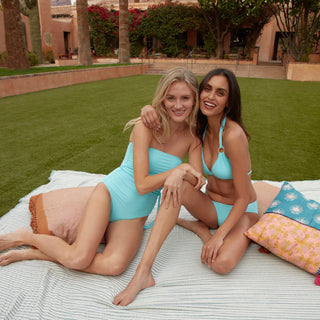 Sky Blue
You will love the subtle luxury and silky-soft feel of our Sky Blue fabric. Soft, feminine, and as perfect as a cloudless summer day.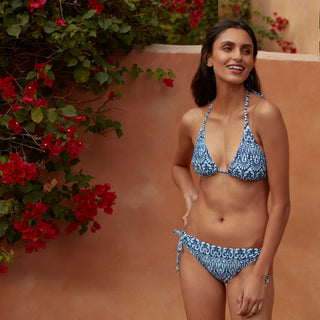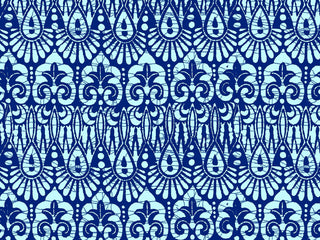 Island Batik Navy
The navy version of our Island Batik print is a boho-yet-preppy take on our exotic print. Pairs beautifully with our sky blue or our navy solids. The islands are calling…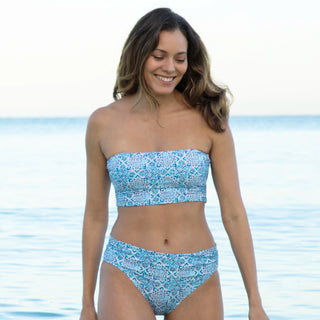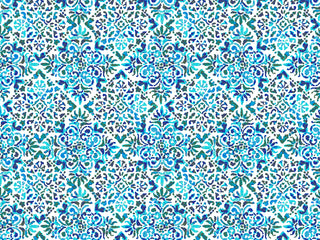 Montrose
Inspired by the beauty found while strolling through the cobblestone streets of Portuguese seaside villages, Montrose takes us back to relaxed afternoons under the Mediterranean sun.

Navy
Navy is Helen Jon's signature solid. Our navy has stayed the same since our first season, making it the perfect introduction to our brand. Many of our prints are designed to mix-and-match back to navy—have fun making your own combinations!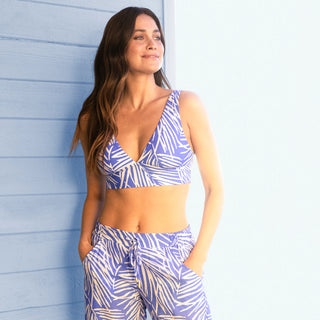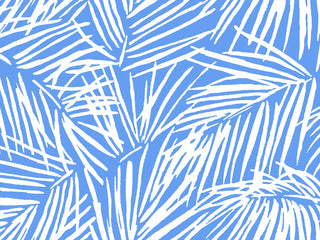 South Seas Blue Periwinkle
The hottest color of the year, our new periwinkle print will be on everyone's must-have list. Whether you like your beachwear sporty or a bit more glamorous, you'll find the perfect addition to your summer wardrobe. The perfect splash of color to complement our classic navy.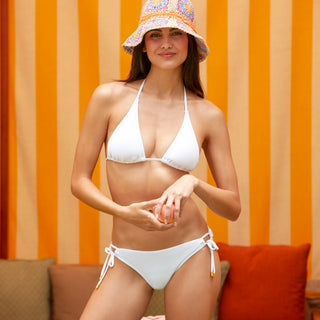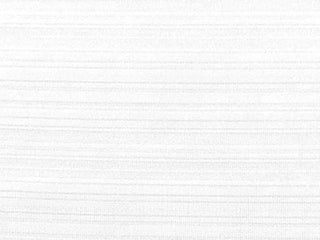 Textured White
There's no better way to show off your sun-kissed skin than by wearing a white suit. Our eco-friendly Textured White is perfect for the bride, or for anyone who wants to make a statement in the sun.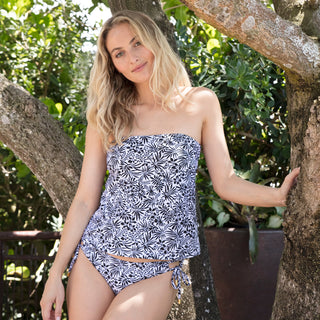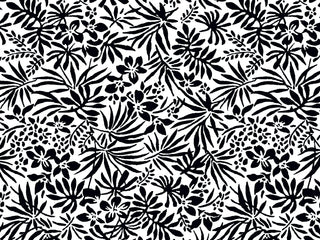 Wendy Palm
A feminine floral print, true to Helen Jon's style, looking fresh and smart in black and white. Pair Wendy Palm back to any of our solids for a modern, edgy take on a classic.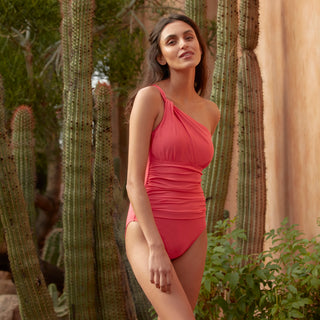 Watermelon Pink
A perfect shade of vibrant pink.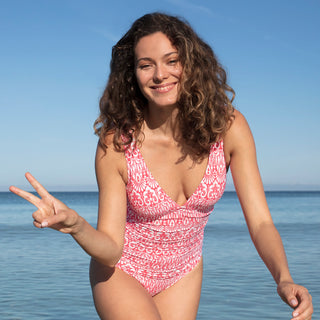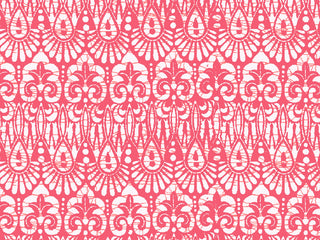 Island Batik Pink
Inspired by our love of vintage Hawaiian fabrics, the exotic vibe of our Island Batik print, in beautiful shades of pink, will take you straight to Waikiki.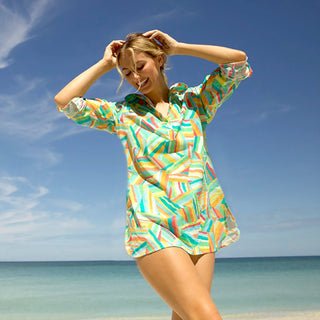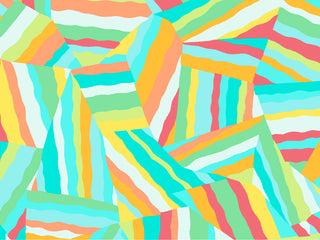 Beach Cabana
The bright citrus colors in our Beach Cabana print create a playful and whimsical vintage vibe. The mix of tangerine, lemon, lime, and shades of blue in this color-packed print will make for many happy beach days.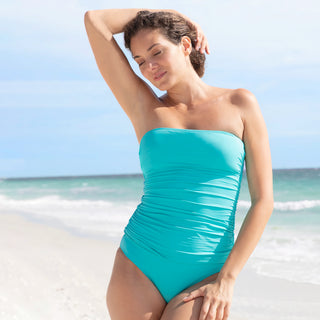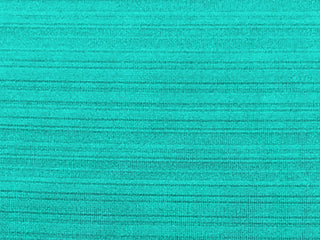 Textured Seafoam Aqua
Nestled in between blue and green, our eco-friendly Seafoam Aqua refreshes your wardrobe like clear, crisp ocean water along a sandy beach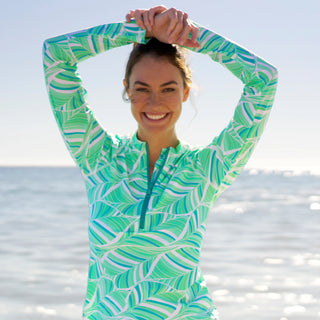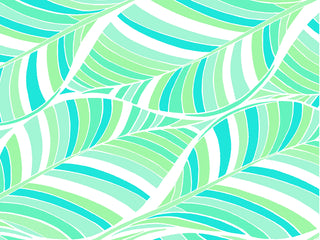 Hana
Flourishing Hawaiian rainforests, flowing waterfalls, plunging pools, and dramatic seascapes…this tropical green and teal print is inspired by the unspoiled and lush beauty that is Hana.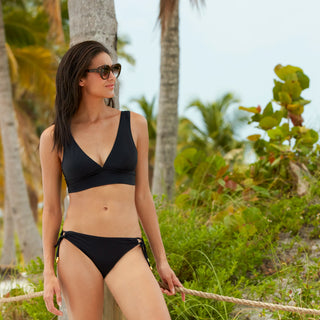 Black
Chic. Classic. Smart. There's something about a black suit that inspires confidence. Always flattering, never boring, perfectly timeless.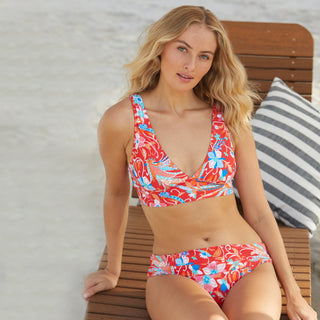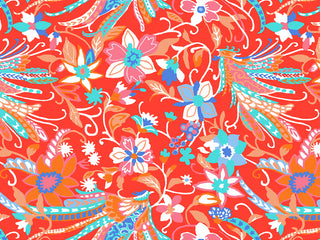 Liliana
Ahh…the tropics. The warm gentle breeze, the ever-present scent of coconuts, and the beautiful exotic flowers. Our Liliana print will remind you of your favorite days with flowers in your hair, and sand between your toes!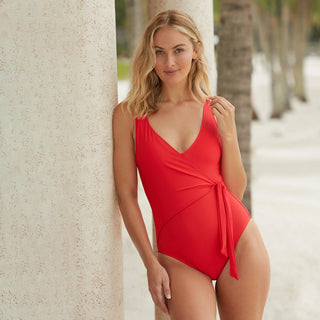 Flamenco Coral
Call it coral or call it red…either way you'll be turning heads in our fiery flamenco coral swimwear!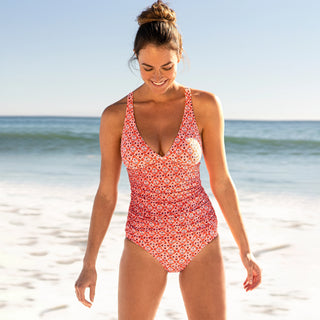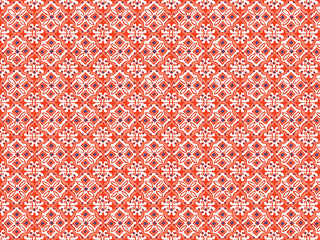 Heritage Tile Coral
We brought back our "HJ" monogram classic tile print, this time in coral with a hint of navy. Reminiscent of your favorite Spanish courtyard, this print will make you want to dip your toes in the Mediterranean and sip a fruity sangria!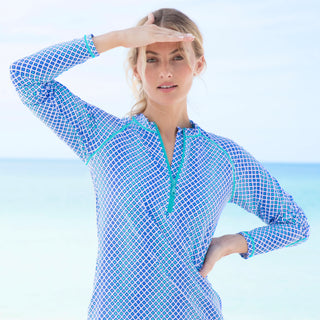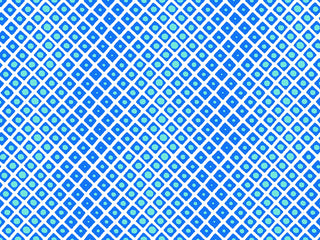 Ombre Geo
Our Ombre Geo is a sporty, preppy, geometric print in dynamic shades of periwinkle blue and seafoam aqua. Perfect for every mood, this print will take you anywhere in style.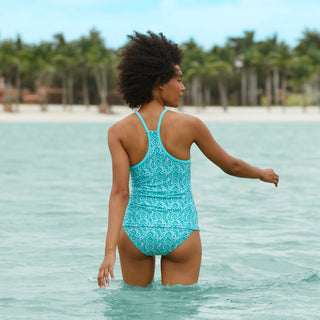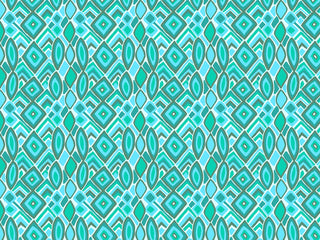 Costa del Sol
Experience Costa del Sol…days spent walking along a wide, sandy beach with a gentle breeze brushing your face…and the sun's reflection sparkling on the Mediterranean. The blues and greens of this gorgeous print will bring nature's best colors to your wardrobe.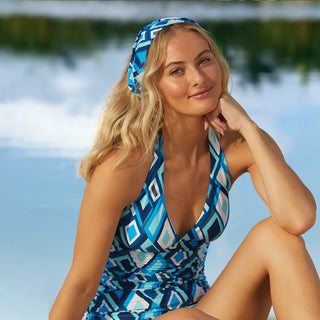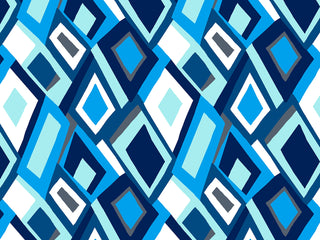 Paros
Paros…the lovely Greek island surrounded by the beautiful blue waters of the Aegean Sea. We combined those vibrant shades of blue with our fun retro print to create a print we know you're going to love!